Choosing a topic for your scholarhip essay can bring you some difficulties. Having a good topic is a half of success. Use these topics to improve your writing skills and create a superb paper. First part of topics can be found here.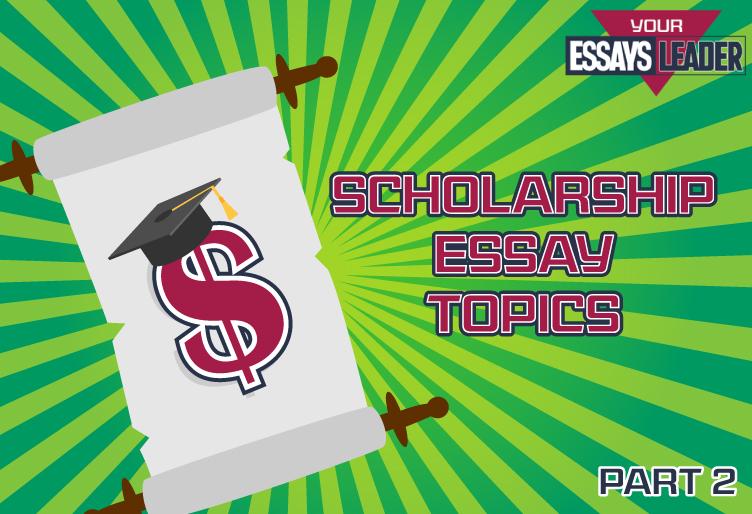 My role models and their influence on my life.

How I became particularly careful in my career and academic decisions after my efforts to find a full-time job.

How the foster care provided me an opportunity to live fully.

What impacted my decision to become a foreign volunteer and why most students can't accomplish this kind of activity?

How my parents motivated me in my academic and career successes.

Why being a military person is what I consider important.

What hidden dangers can prevent me from becoming a volunteer in my profession?

How winning scholarship will motivate me to help eradicate financial and gender discrimination in our country.

How my nursing profession has altered my views of the world.

What is the biggest value of diversity and why it benefits college students?

What motivates me to become a nurse researcher, not a mathematician or physicist?

How I got actively involved in scientific research and why it has become so important to me.

Why I think that being a scientist is an eye-opening experience and why everyone has equal chances to be successful in science.
Choose any of these topics for your greatest academic success!