If your teacher has just asked you to write a comparative essay, it is a good choice to start working on the paper right away. At first, you will have to read our list of compare and contrast essay topics that are the most popular and easy to cover. Spend enough time to read the list till the end because much depends on your choice.
No matter what topics for a compare and contrast essay you choose, always pay attention to the audience and purpose of writing. It will help you generate proper ideas and choose a writing style (it does make a difference if your reader will be a friend or a professor). To successfully deal with a compare and contrast essay topic, you will have to create an outline and produce ideas that will be further extended in the first draft.
We have good topics for compare and contrast essays, but you should always handle the subject matter according to professor's instructions. Check the task file and see what your paper should discuss (in other words, how many comparison and contrast paragraphs it should include). Though compare essay topics are pretty easy, the most challenging part is to present a proper discussion of similarities and differences, which will not confuse the reader. You can discuss both similarities and differences simultaneously or divide them into separate paragraphs.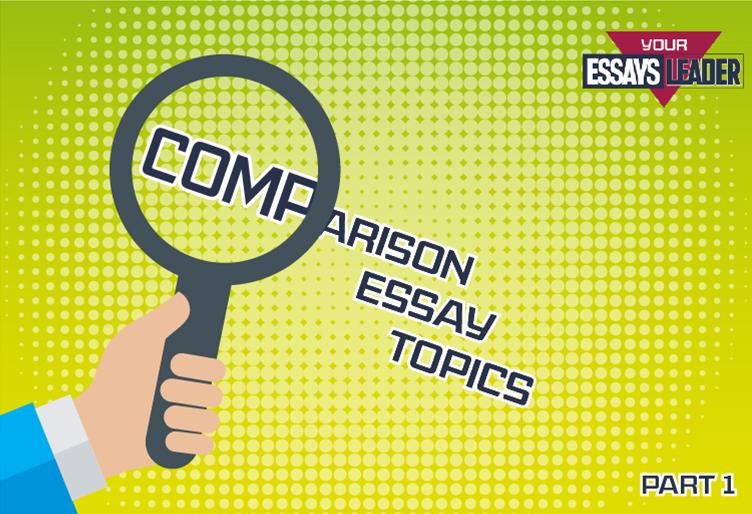 The Most Effective Compare and Contrast Essay Topics

Feeling confused vs. scared
Small against big college campuses
Singing and dancing
Chelsea FC vs. Manchester United
Madonna vs. Beyoncé
The best friend and an acquaintance
Extremely poor and almost homeless
Donation vs. charity
Compare and contrast the book "Goon with the Wind" and the movie
Compare hurricanes to earthquakes
Developed countries and developing countries
Slim and overweight
Happy and sad
Friendship and hostility
Friendship between females and males
The President Bush vs. Obama
Lying and acting
Being active and being lazy
A car and a bicycle
Democratic power and dictatorship
Properties of mammals against reptiles
Living at home vs. dormitory
Commuting or working at home
Using a lap top or a tablet
Sitcoms vs. reality shows
Emotional and physical beauty
Country music vs. Western
Hip hop vs. RAP
Attending traditional classes and visiting online courses
Playing a video game vs. reading a book
Reading a printed book vs. reading an electronic copy
WWI and Civil War
Functions of Microsoft and Apple
Go to the cinema and stay at home to watch a movie
Participation in extracurricular activities or studying only
The poor and the rich
Going abroad vs. staying at home
Responsibilities of having a dog and a fish
Your arch-rival and your best friend
Songs of Rihanna and Madonna
Cosmetic beauty or natural beauty
School friends and college friends
Classes at school and in the university
Celebrities of the past and the present
Max Weber vs. Karl Marx
Fitness classes and yoga
Classical treatment vs. homeopathy
Being on a diet or engaging in sports
Low carbohydrate diets vs. low fat diets
Vacation abroad vs. vacation at home