We all know that Martin Luther King was a famous African-American who changed the course of the US history during the Civil Rights movement. Annually, his achievements are glorified on Martin Luther King Day that is celebrated on the third Monday of January.
Who Was Martin Luther King?

On January 15, 1929, the future leader of the Civil Rights movement was born in the family of a rural minister in Atlanta, GA. Martin Luther King was a Baptist minister who aspired to bring equality to our country using non-violent means. During the 1950s and the 1960s, he took active part in defending the rights of the African-Americans and became the President of Southern Christian Leadership Conference, the organization that controlled the Civil Rights Movement. On April 4, 1968, Martin Luther King was murdered by the former criminal and overt racist, James Earl Ray, in Memphis, Tennessee. The leader of the Civil Rights movement is still held in deep reverence throughout the USA. King's contribution has been honored with a big number of buildings, schools, and a federal holiday is named after him.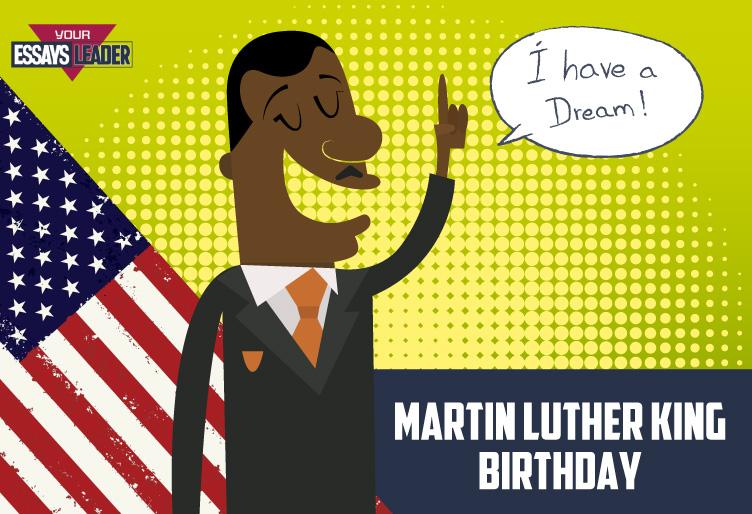 Why Is Martin Luther King Famous?

Besides his work in civil rights, Martin Luther King defended impoverished and disadvantaged by speaking up for their rights in the country. His firm position of non-violence has become the appropriate example of how peaceful movements should be structured globally. The holiday of Martin Luther King Day also reminds people that more needs to be done in order to achieve equal respect in society.
How Was the Holiday Established?

In 1983, President Ronald Reagan signed Martin Luther King Day into law. Unfortunately, during the next three years, the occasion was not celebrated nationally due to the fact that several states refused to recognize the holiday. For instance, Bruce Babbitt, the Governor of Arizona, issued an executive law to establish the following holiday in 1986, but Evan Mecham, who was his successor, canceled it. In 1994, the federal legislation signed by President Bill Clinton, transformed the name of the holiday into Martin Luther King Day of Service. Finally, 2000 has become the first year when all the states celebrated Martin Luther King Day. Today, people are prompted to volunteer in the acknowledgement of Dr. King's accomplishments. Foreign cities, such as Toronto, Canada, also observe the holiday.
Everyone knows that Martin Luther King played a significant role in our history. That is why the entire nation honors his contribution annually.