Are you an introvert struggling to find a job that won't make you feel uncomfortable and insecure? Do you find it way too emotionally exhausting to deal with unsatisfied clients on a daily basis or to tolerate your boss throwing tantrums during staff meetings? The following job ideas for introverts might be exactly what you need.
Search Engine Evaluator

These days, you can work from home by assessing the quality of search results of such search engines as Bing, Google, etc. It is a very flexible job: you're working hours and the number of assignments is up to you in most of the cases.
​Freelance Writer

If you enjoy writing and your grammar skills are good enough, you will love earning money as a freelance writer. It will depend on your skills level and your area of writing how much you'll be earning. As a beginner, you won't make a fortune immediately, but with time you will be able to have a steady income.
Website Tester

As a website tester, you will be asked to make short videos of your browsing different websites and expressing your opinion about it. Your main task will be to point out disadvantages of websites in terms of users' experience, so that they could be improved in future.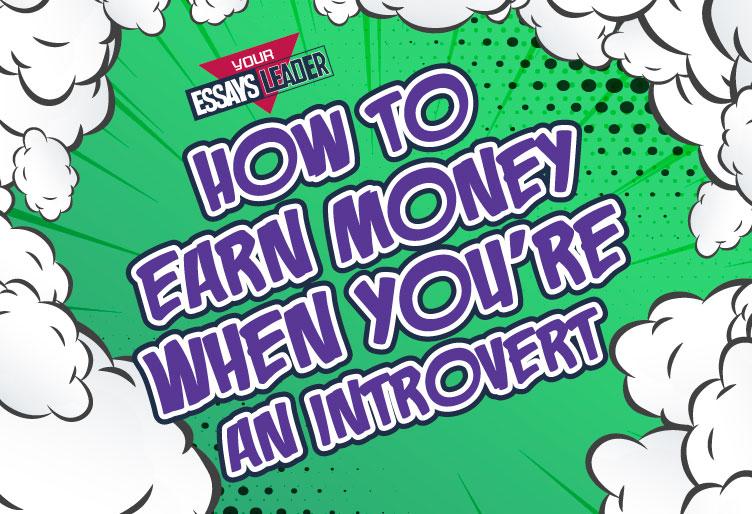 ​​Social Media Manager

Nowadays, basically every company has its website or official page on various social networks, because Internet is a very powerful tool for influencing potential customers' preferences. That is why you can find a great number of job opportunities connecting to promoting a companies' brand on social media. It's a rather interesting job, but you have to be a very creative person to achieve good results in this area.
Self-Publisher

Another job opportunity is writing books and selling them on Kindle Store, Amazon, or similar places. Truth be told, of all the options of working from home this one is the riskiest and it depends greatly on how good you are at writing books. Some authors may earn pretty impressive sums of money every month while others might struggle to make their ends meet.
Etsy Seller

If you are a crafty person and you like to paint beautiful pictures, knit scarves, make handmade beauty products, etc., why don't you try to turn your hobby into a source of income? Handicraft is quite a thing these days: people are ready to pay for something original, outstanding. And Etsy is the perfect place for selling your handmade items.
In case you have a full-time job that you are not satisfied with yet afraid to quit it and face unemployment, you can make one of the jobs listed above your part-time job. All of them don't require that much time and have flexible hours, so you can easily combine it with the job you already have. With time, your part- time job might become your main source of income.