Every year your college assignments become more and more complex. You are constantly asked to analyze, evaluate, give your opinion and conduct researches on different subjects. In addition, essay writing is a part of your final grade. So, if you lack effective writing skills, this will negatively influence your academic career. Do not let your grades suffer because of bad writing. Start improving your skills right now!
The Best Strategy to Improve Essay Writing

Your chances to become better at essay writing increase if you follow a certain strategy to develop your skills. Although not all these pieces of advice can work for you, they will help you to figure out your own path to creating perfect essays.
Getting organized

Firstly, it is good to reflect on how you want to do your essay before you even start planning it. This includes the choice of resources. Are you going to search for them in the Internet or campus library? Personally, I prefer working with printable resources because the absence of Internet access makes me more focused on the assignment. Secondly, create a timeline for your essay. This means you need to plan time for reading, conducting research, planning, writing, and revising. It is also advisable to have a one-day break between writing and revising. It will give you a chance to have a fresh look at your essay.
Gathering information

Usually, students get assignments along with the lists of recommended sources to use. However, even if your instructor clearly states the source, you should always look for additional information that will contribute to the main source. On the other hand, you have to be certain that the additional source you choose is reliable and contains valuable information.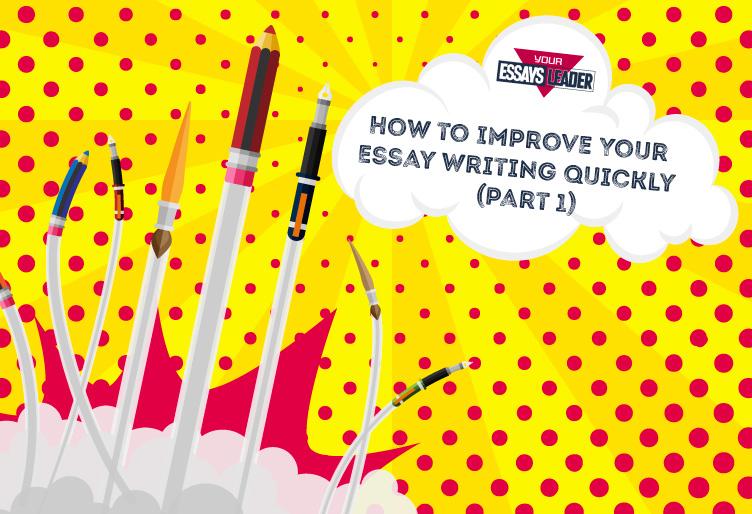 What sources to use?

Academic articles. They can be found in scholarly journals, books, and online databases, such as Google Scholar and JSTOR.org.
Newspaper articles. They are good sources to look for historical evidence; however, they are not detailed enough for a paper in Biology. Newspaper articles may also be biased.
Wikipedia. It is a good source to help you gain general knowledge about a subject you are not familiar with. On the other hand, avoid including Wikipedia in your references list because many professors do not like it. Instead, you may use the sources provided in the end of a Wikipedia article.
Online blogs. It is always better not to use them if you are not sure of the competency of an author.
These were 2 main strategies you should start with when working on improving your essay writing. Use these tips, and one day they will bring you success.