Do you like learning foreign languages and would love to immerse into a foreign culture? Well, lucky you are as there are hundreds of great scholarship opportunities for you! There are programs designed especially for language learners and for those who want to major in different fields. Apart from that, you may also opt for summer education or other short-term programs. We've prepared for you a list of good resources which will help you find a perfect funding match.
Boren Awards for International Study. If you've just graduated from university or college, you will find the program useful. However, pay attention to deadlines, as they differ for undergraduate and graduate students: 9th of February and 28th of January respectively. You also need to check whether you meet all the requirements, because they normally give the awards to highly talented students. Similarly to other scholarship programs, you won't have to pay the funding back. However, be prepared to work for the government when the studying is over. Depending on the duration of your studies, you may receive:
– $8,000 ‒ for summer period
– $10,000 ‒ 1 semester
– $20,000 ‒ 1 academic year
– $24,000 ‒ the option is available only for graduate students
Note that you have more chances to win the award if you apply for long-duration programs.
CIEE Scholarships and Grants. Again, if you demonstrate outstanding academic achievements and cannot afford to study abroad, you can apply for a scholarship. Actually, there are several scholarships, so just go to their official site and choose the one that fits you best.
If you are good at languages, you can apply for Council of American Overseas Research Centers Critical Language Scholarships. Federal government offers them to ensure that there are enough specialists with an in-depth knowledge of in-demand languages. They include Hindi, Mandarin Chinese, Hebrew and many others.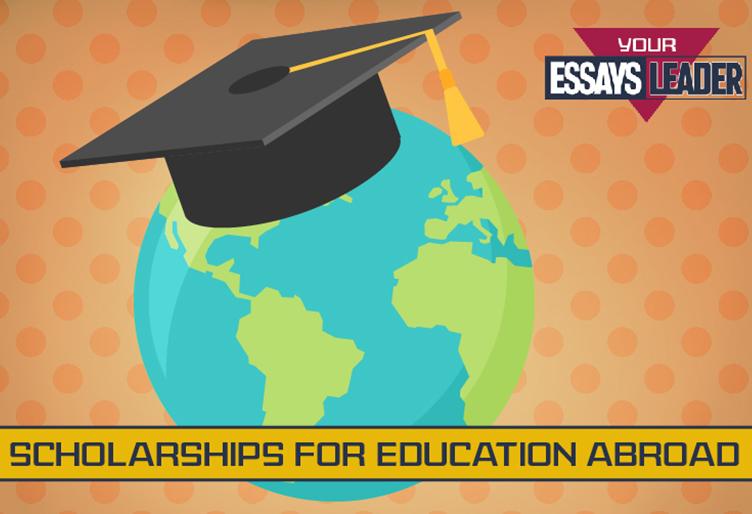 One of the most popular programs among students all over the world is Fulbright. This program was developed for people who want to carry out researches in other countries. The field of study does not matter. However, you have to prove that your language expertise is enough for conducting a research. You can apply by October 13th.
Bridging Scholarships for Study in Japan offers excellent opportunities for 100 American students who want to study in Japan. Unlike previous programs, this one does not suggest funding for graduate students. The scholarship covers:
– Travel and accommodation costs
– $2,500 for 1 semester
– $4,000 for an academic year.
Youth Foundation. The program aims to help young people who want to go to college or university. You need to prove you cannot afford the education. The required GPA average is 3.5.

These were only 6 of great educational opportunities you can use. There are plenty of scholarships developed for open-minded students like you. It's high time you made your own luck!