If you are willing to get fit for free, these invaluable pieces of advice will be helpful to you. Undoubtedly, not everyone has a possibility to go to the gym. In contrast to an expensive gym membership, you can enjoy the following activities for free. Apart from money issues, you may have various reasons and excuses such as hectic lifestyle or simple laziness. However, in case you still want to have a healthier lifestyle, stick to the following tips.
Consume Much Water

On the one hand, it is very simple to drink a considerable amount of water, but, on the other hand, you are supposed to exclude sodas and beverages that are high in sugar from your diet. Drinking clean water will make you energetic and full of vigor. Furthermore, you may be environmentally friendly by carrying a reusable water bottle with you.
Walk

Walking is a good work out for your muscles. It is much better to go up the stairs rather than use an elevator. Moreover, if you are within a walking distance, there is no need to use your car. The next step will be downloading your favorite music on your MP3 Player or smartphone. Once you have done this, you can take a walk or run in the park or around the neighborhood. Taking your dog with will be a good idea.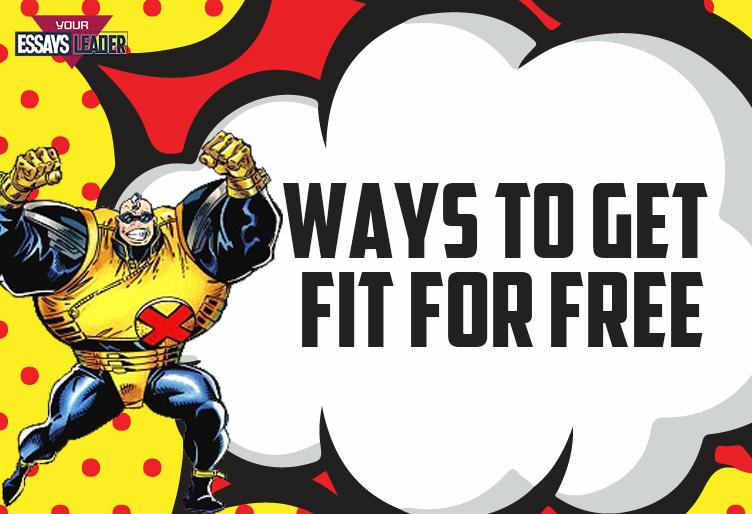 Home Workout

The most efficient way to start exercising at home is YouTube videos where you can find various types of workouts. The only thing you have to do is choose an appropriate place and press play. Blogilates with Cassey Ho is a channel that will provide you with a monthly workout schedule for free. She explains how and in which order to do exercises correctly. However, you have to spare a few hours a week that will contribute to your well-being.
Use Your School/Apartment Gym

This tip is obvious since you may use a gym of your school or apartment to workout. Furthermore, you do not need to pay for the services because they are already charged.
Involve in Your Favorite Sport

Call your best friends and have a friendly competition in football, volleyball, or basketball in the park nearby. Apart from the efficient workout, you will get enormous pleasure. Such a great combination!
Be Confident and Believe in Yourself

All the gyms in the globe may be available for you, but if you are not motivated, you will achieve just nothing. If you are willing to become athletic, or you have a great desire to be more active, none of the advice will help you without belief in yourself. Moreover, in case you are exhausted while exercising, bear in mind that you will feel amazing after it. Do not forget to ask yourself what will happen to you after the workout in a month, or even a year.
If you yearn for a better health condition, consider these tips.