October is coming to the end and most of us are expecting Halloween to come. However, there's another holiday on the very next day after Halloween. Catholics all over the world celebrate All Saints' Day on November 1. What is this holiday? How do people celebrate it? Let's find out together.
Celebrating All Saints' Day

History

The first records All Saints' Day observance date back to the beginning of the 4th century. Still, the celebration was not constant. Only after Pope Boniface IV consecrated Rome's Parthenon to the Virgin Mary and all the Martyrs on May 13 in 609 AD, All Saints' Day was observed annually. Later, Pope Gregory III approved the celebration on November 1.
All Saints' Day is mainly the Roman Catholic Church solemnity. Although, some Protestant denominations also acknowledge this holiday. Eastern Orthodox churches celebrate a kind of All Saints' Day on the first Sunday after Pentecost. This holiday commemorates all the saints, known and unknown, who have already deceased.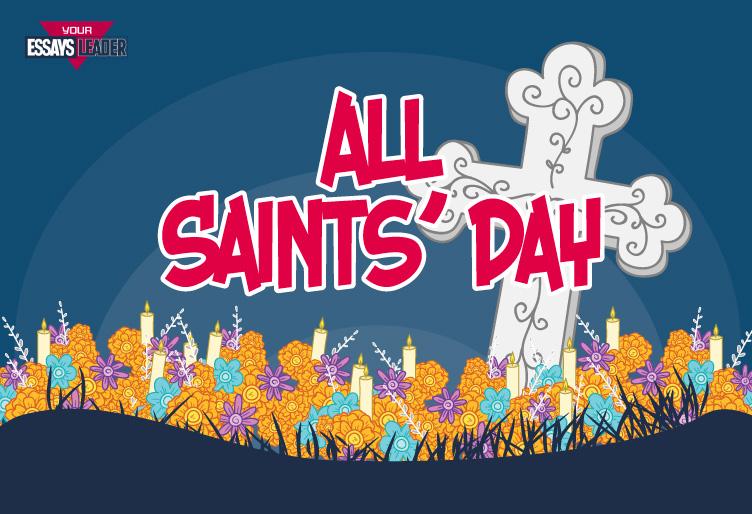 October 31, November 1, and November 2 are full of festivities all around the world in all cultures and religions. We know that Halloween comes from "All Hallows Eve" and holds right before All Saint's Day. Thousands of years ago, it was known as a Celtic festival Samhain. Nowadays, All Saints' Day overlaps with the Day of the Dead in Mexico. On the next day, Catholics celebrate All Souls' Day. It also overlays on the Islamic month of Muharram, when Shia Muslims hold in reverence Hussain ibn Ali.
Traditions

On All Saints' Day, Catholics attend a mass. In church, the bishop reads the Beatitudes. They are eight blessings Jesus names in his Sermon on the Mount in the Gospel of Matthew. Then, people visit the graves of their relatives leaving flowers and lighted candles there. On this day, they commemorate all those who are in Heaven.
In the Roman Catholic Church, believers also honor the departed faithful who have not yet been purified and reached heaven on All Souls' Day. They believe that in prayers there is a spiritual connection with the deceased either being purified in purgatory or in Heaven. However, different Christian denominations have different traditions and understanding of All Saints' Day.