If you are a college student, you should realize that your aims are not only about studying. College life offers you a lot of interesting opportunities to explore the world and make new acquaintances. Remember that most of your memorable college experiences will not be associated with burning the midnight oil and passing the tests, so make sure you enjoy college life!
Things To Do Before Graduation:

Hit The Road, Jack!

Really, pack your suitcase and go somewhere at last! I'm sure that you will find yourself a company among your dorm friends or classmates. Actually, travelling is what makes our life so special and full of bright moments. So, catch the chance!
Get On The Roof

Have you ever seen a sunrise or a sunset from the roof? Seriously? No? Call your friends and find the tallest building in the vicinities, go there and enjoy the breathtaking and marvelous view!
Ask Someone To Go Out For A Date

Well, if you consider that going with a girl/boy for a walk in the park is a fancy date, you are really mistaken. Don't miss the chance to ask someone to go to the restaurant with you. I guess, you should definitely have such a fancy date while being in college.
Join A Club That Is Slightly Different From Your Interests

Sometimes, you don't know that you like something until you try it. So, I recommend you to join some activities that are new for you. In such a way, you will broaden your horizons and meet new interesting people.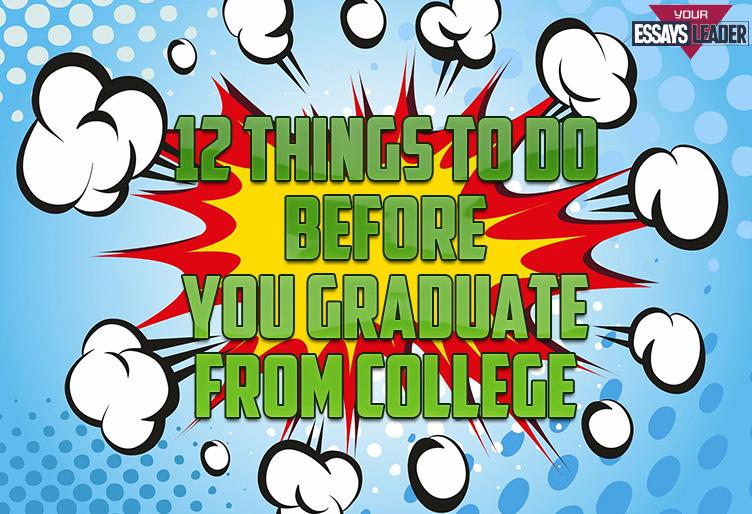 Find Some Bar And Make It Your Spot

You should definitely find "your" bar, where you can hang out with friends after a strenuous day. Try to choose it according to your preferences (nice live music, cozy atmosphere, etc.).
Have A "Usual"

Find a café or a pub, where you will become a regular customer. It's really nice when a waiter comes to you, asks what you would like to order, then you tell her "as usual," and he/she knows exactly what you want.
Find A Roommate

Some people prefer to live alone in a room. As for me, it's the most boring thing ever. Live with a roommate – you will definitely become good friends who will always be on the same wavelength.
Go To A Fraternity Party

It is especially a nice tip for freshers since fraternity parties are places where students can make new acquaintances. Do not miss the chance to socialize.
Take A Class You Hate

In case your college life is so bright and cloudless that you enjoy every class you attend, then probably it's high time you chose some challenging class?
Take A Class In A Subject You'd Never Normally Study

Even if you study science, just take a course in history or philosophy ­to broaden your outlook.
Find A Part-Time Job

Even if you are not in a strong need of money, you can find a part-time job just because it provides invaluable experience. Besides, you will know what to include in your CV.
Get Rid of a Habit

Having an annoying habit that drives you mad? Don't like washing the dishes? Admire having a chaos in you room stuff? Stop doing that and make an order in your own world of chaos. Such new habit will definitely help you in future.
I really hope that you will add up these tips to your list of what you should do while still in college. If you come up with some more interesting ideas, feel free to share them with your friends!